FOR THE FIRST TIME
"Special recipes from ancient civilizations such as from
India; China; Japan; Southeast Asia; Pre-Columbian America; Egypt; and Greece,
who 'DID NOT DISPLAY MOST PREVALENT ILLNESSES' of modern man,
have been brought together, all in one place,
combined and adapted"
Attention! Watch this video first
Why is too much salt bad for you? - 02:41
British Heart Foundation
Natural Substitute For Table Salt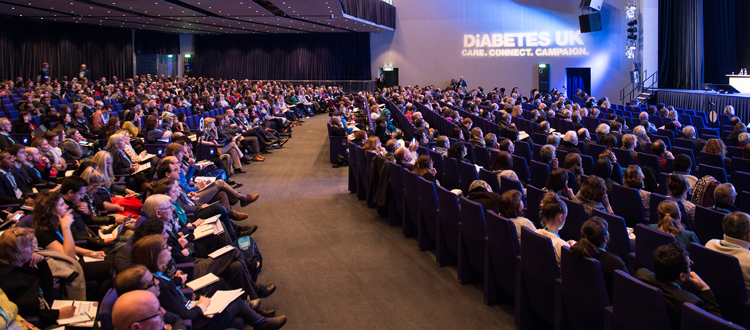 HISTORY of product creation
Product was created as there was a need to meet certain specific requirements in the treatment of type 2 diabetes,
under the cooperation of multiple teams comprised of top experts,
who then also utilized contemporary knowledge and traditions of several ancient civilizations
in which diabetes and various other (today common) diseases were either minimally represented or completely nonexistent.
During product development, it turned out that it also had a positive preventive-corrective effect
on certain other diseases, and thus additional adjustment was made for users that pay attention to these types of health issues.

Due to formal legal issues and easier placement in various markets around the world,
it has been defined as a food product - a nutritional supplement.
Natural Substitute For Table Salt - product DESCRIPTION
The product is formed with five basic functions:
To add-on to food and with its flavor (aroma) substitute table salt
To eliminate the harmful effects of other consumable products (food; water; drinks; supplements; and medications), or to detoxify the body
To through consumption of compounds with rare nutritive characteristics, strengthen the body
To boost the immune system by providing components of health - to which table salt is harmful - certain special medical benefits which would preventively (in case of entirely healthy individuals) and correctively effect diseases or disorders, primarily with regards to the ten most important health issues of our times (not taking into account: dental plaque; HIV; and malaria):


Headache
Musculoskeletal disorders (predominantly pain in the lower back; neck; and arthritis)
Mental health disorders (such as depression; nervous tension; and insomnia)
Malignant diseases
Increased body mass and a tendency to gain weight
Elevated or high blood pressure
Diabetes, or the risk of it
Kidney problems
Infectious diseases resulting from weakened immunity
Breathing problems

To revitalize the body as a whole, which is a combination of points 2; 3; and 4
The essence of the product is not only to replace table salt in order to eliminate all of its harmful effects but also to positively affect these and various other significant medical problems. What's more, the product does not contain any artificial or natural compound that adversely affects health.
Whilst examining its impact on the body, three functional descriptions were assigned to it that, according to experts, represent the most adequate short definitions of its medical usefulness: the elixir of health; the guardian of youth; and  "super food", as it contains almost all nutrients that are necessary for proper functioning of the body.
PERMISSIBLE daily intake
RECOMMENDED daily allowance:
...  5 g - Children ages 4 to 7
... 10 g - Children ages 8 to 11
... 15 g - Children ages 12 to 15
... 20 g - People over the age of 15  
... 30 g - People over the age of 35
The MAXIMUM amount allowed for daily consumption is twice as high as recommended.
They are advised to individuals that have, or are, at higher risk of developing medical problems preventable by this product, or to those that have body weight, which is higher than average.
Individuals with any type of medical problem are advised to first consult their doctor or pharmacist.
The only reason that numerous nutritionists would advise children to reduce their "recommended daily consumption of product" is that they should gradually get used to seasoning herbs, noting that consumption of spices is not harmful to adults.  
People over the age of 35 are advised to increase the amount of product due to accelerated aging during this period. 
HANDLING of the product
STORAGE:
Once the product has been opened, it should be stored in a dry and cool place (preferably in a refrigerator) and used within a month.
Seeing that 42% of its components that come in contact with other foods are "natural preservatives", it itself carries the maximum protection against the development of microorganisms.
USE:
Useful properties of individual components can partially be reduced by high temperatures, thus when used in dishes whose preparation requires heating, it is advisable to add the product immediately before consumption.
EXPIRATION DATE: 1 year
PROPERTIES of the product
Positive medicinal properties , ranked by the degree at which the product impacts it:
First-rate
Prevents from malignant diseases, first of all, cancers such as breast; prostate; colon; lung; pancreas; bone; and abdomen
Prevents: high blood pressure; cardiovascular and vascular diseases; multiple and athero sclerosis
Affects: health; skin quality; and overall good looks
Affects health of: bones; joints; and muscles
Improves mood, soothes nerves and eliminates: stress; anxiety; and depression
Prevents and alleviates: asthma; bronchitis; and cough, and preserves the overall state of the respiratory system
Improves digestion and prevents bloating
Prevents and relieves: headache; pain in general; inflammation; and itchiness
Aids in the prevention of, and assist with, kidney stones and kidney disease
Restores and strengthens the immune system
Improves potency; acts as a strong aphrodisiac, and prevents prostate enlargement
Aids in preventing and managing diabetes
Promotes and develops mental abilities, especially in people who are studying or engaged in intellectual activities
Strengthens the entire body
Prevents obesity and in obese individuals it affects weight loss
Second-rate
Affects health of mouth; gums; and teeth
Slows down aging and extends the life
Prevents and controls diarrhea and promotes urination and excretion of excess fluid
Reduces physical fatigue
Detoxifies the body and the liver
Prevents and eliminates nausea
Prevents anemia and leukemia
Relieves symptoms of PMS
Promotes lactation and has a positive effect on the uterus
Prevents Alzheimer's and Parkinson's disease
Prevents and resolves hemorrhoids
Enhances the effects of ingested medicines and medicinal herbs
Acts as a natural antibiotic
Aids in alleviating stress caused by high external temperatures
Prevents hair loss and stimulates regrowth
Prevents and aids with inflammation of the ear and eardrum
Prevents vitiligo, which causes depigmentation of certain areas of the skin
Improves eye health
Assists individuals to quit smoking
Benefits of cooking and food preparation:
As a natural substitute for salt, it can be used in absolutely all products that ordinarily contain table salt
Represents a natural food preservative
Conceals the smell of garlic
Natural Substitute For Table Salt - product CONTENT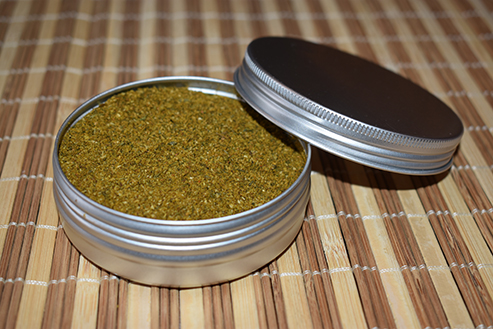 Ingredients:
Coriander
Thyme
Parsley
Pimento (pimiento)
Black pepper
Cumin
Onion
Pumpkin seeds
Oregano
Ginger
Sesame
Basil
Turmeric
Sunflower seeds
Garlic
Nutmeg
Cayenne pepper
Kudzu (Japanese arrowroot)
Cinnamon
Maca (Peruvian ginseng)
Moringa
RECIPE FOR THE PRODUCT was created in such a way as to determine the IDEAL RATIO of different components in the product, with long-term testing revealing the existence of ONLY ONE such ratio which has preventive and corrective impact on today's ten most common diseases and health problems.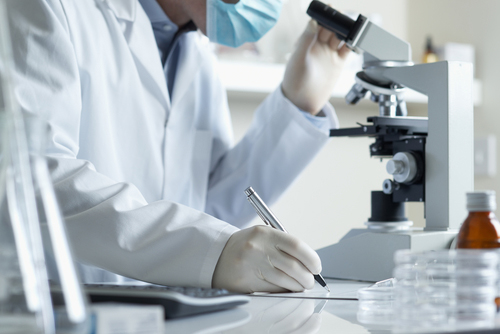 | NUTRITIONAL values | Per 100g of product |
| --- | --- |
| Energy | 444,26 Kcal |
| Fats | 27,29 g |
| Saturated | 3,67 g |
| Monounsaturated | 6,71 g |
| Polyunsaturated | 15,05 g |
| Omega 3 | 304,96 mg |
| Omega 6 | 17.601,71 mg |
| Carbohydrates | 47,25 g |
| Dietary fiber | 15,78 g |
| Sugars | 5,47 g |
| Proteins & Amino acids | 14,87 g |
| Minerals | |
| Sodium | 37,24 mg |
| Potassium | 1.121,7 mg |
| Calcium | 460,1 mg |
| Iron | 16,46 mg |
| Magnesium | 197,16 mg |
| Phosphorus | 575,41 mg |
| Zinc | 5 mg |
| Copper | 1,19 mg |
| Manganese | 3,28 mg |
| Selenium | 7,85 mcg |
| Vitamins | |
| Vitamin A | 1.055,76 mg |
| Vitamin B1 | 0,32 mg |
| Vitamin B2 | 0,32 mg |
| Vitamin B3 | 3,48 mg |
| Vitamin B6 | 1,03 mg |
| Vitamin C | 18,66 mg |
| Vitamin E | 2,58 mg |
| Vitamin K | 150,12 mcg |
Use in FOOD PREPARATION
All product taste testing results exceeded expectations.
However ! Once used during the creation of certain culinary specialties, a special aroma that was created
once the product was combined with certain cooking ingredients was detected,
thus resulting in positive and often unique outcomes that make the product stand out from the existing ones.
Contact
R. Archibald R. Limited
Unit 4, The Cottages Deva Centre, Trinity Way
Manchester, M3 7BE
United Kingdom
Phone: +44 161 7680245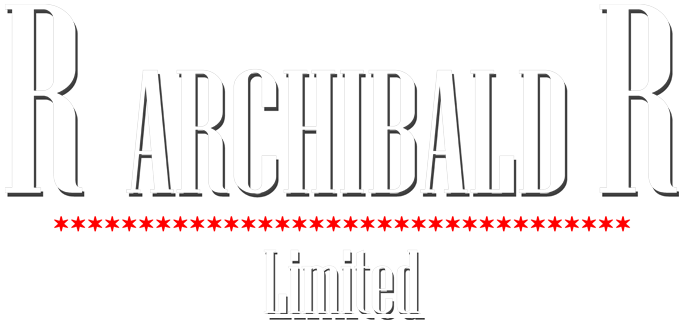 All rights reserved © R ARCHIBALD R